About Us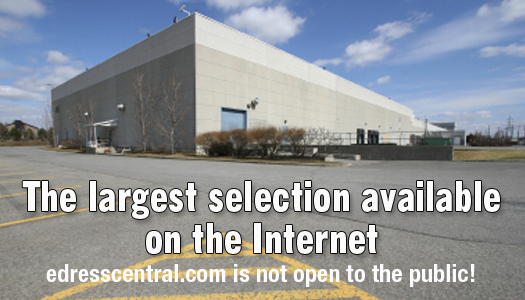 Online since 1996, edresscentral.com is the perfect place to find all of your special occasion dresses. We specialize in fashions for prom, homecoming, cotillions, snow ball dances, sweet 16's, quinceanera's, pageants, mothers dresses....mothers-of-the-bride and groom, mothers of the bar and bat mitzvah, 2nd time /destination/informal bride dresses, guest dresses and for many other special occasions. Edresscentral.com is able to search the market to bring our customers the hottest dress styles, our team of buyers travel all over the world to bring you these one-of-a-kind dresses.
Best of all the dress you purchase from edresscentral.com has never been "tried on" or "worn" then returned. Department stores are notorious for returning dresses then putting them back on the rack to re-sell them. Dresses tend to get "tried-on" sometimes as many as 50+ times and the stores want you to purchase that dress?!?!? These stores don't properly care for their dresses and damages to these delicate dresses are commonplace, you know you've been to these stores. These stores you've visited usually don't take care of their dresses, beads-rhinestones and appliques are usually hanging on by a thread, pulls and tears are typically visible and deodorant stains and foul odors is usually evident. Not at edresscentral.com! Not only will you get the "perfect dress" that has "never been tried on", but you will get it at the best possible price from any brick and mortar store or online retailer. Edresscentral will not be undersold! And the icing on the cake allows you to save you up to 8.375% in sales tax. Edresscentral.com does not charge sales tax no matter what state you live in! Did you know, most other internet sites must charge sales tax by law.

And since edresscentral.com warehouses well over 20,000 dresses we have a better chance of finding your dress than your local bridal store, boutique or department store. Edresscentral.com brings you the best dresses from America's top designers, our dresses are 100% authentic from the hottest designers in the country. You are sure to make a statement by wearing the perfect dress on your special day. Just browse through our famous dress designers listed in our virtual store like Jovani, Niteline, Faviana, Flip, Alyce Designs, Tiffany, Studio 17, Le Gala, La Femme, Nicole Bakti, Daymor, Montage, Terani, Aidan Mattox, Damianou and many more.